Checking for my freedom at the end of the rainbow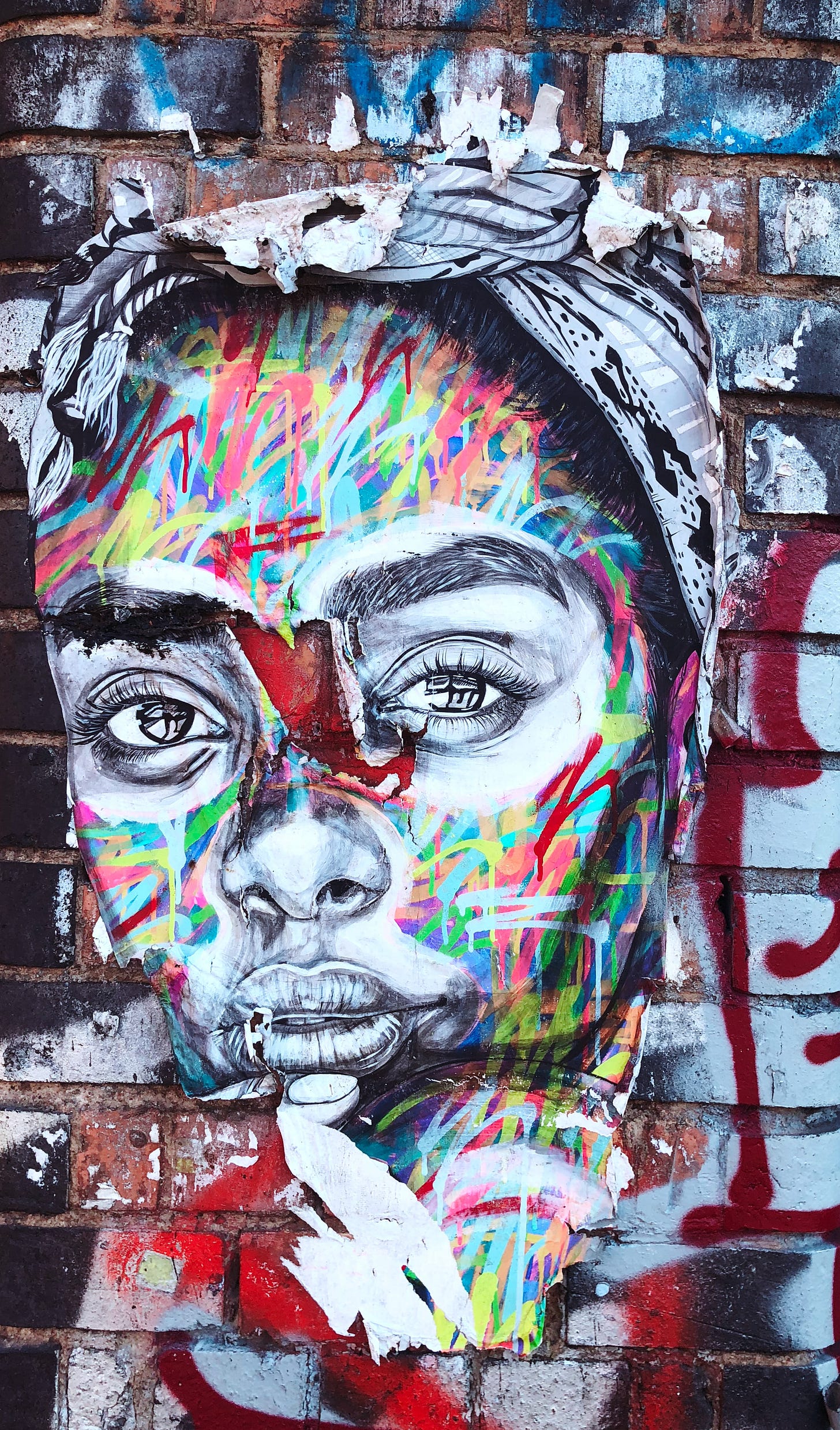 Hey, my loves, today is my 41st birthday and I'm so incredibly grateful to see this day! I'm known to say in response to complaints about the aging that comes with birthdays that it's better than the alternative. Most agree and yet sometimes I must expound a bit by adding the second half of this declarative statement that others who I grew up with didn't live to see this age.  And it's interesting to see people's thoughts around that form on their faces. Depending on how well they know me they try to reconcile how someone with my upbringing (good ole' fashioned upwardly mobile black middle class) could possibly have "others" that have died "early". If they don't know much about me they automatically assume it's a Tales from the Hood thing where I was dodging bullets on my walk to school each day and that I was one of the lucky ones who made it out.
The "others" were my three closest friends from middle school. Two lost to the violence of men and one simply went to bed one night and didn't wake up the next day. This unfortunate fact is one of the reasons behind my absence from Facebook for many years. The excitement of being connected to my old schoolmates was quickly eclipsed by a pronouncement from one who posted on my wall "Dang, Dawn, you're the only one left from your crew." I closed my account that day. But it's not just the awareness of surviving a world that doesn't feel safe, especially for Black women. Before any of these women closed their eyes on this side of eternity for the last time, I should have preceded them many years before. It's a little part of my story that I kept tucked away until recently.
As we continue to grapple with the injustices of police violence and systemic racism, my newsfeed has been filled with public exposures of Black pain. We've watched as Jada and Will have had their relationship split open for inspection by the world. My fellow sisters felt the sting as yet another Black man, 50 Cent, while Lil Wayne cosigned, express his preference for "exotic" women, claiming to want something other than what you see around the hood every day but going further to call out Black women as angry because of his choice. Our hearts collectively broke as another Black woman ran up against a health system ill-equipped to meet her needs and died after giving birth to a daughter who will never gaze upon her face. And wrapping it all up with the news that Tamar Braxton has been hospitalized after "allegedly" attempting suicide. So. Much. Pain. Someone from her camp released a statement saying "Tamar has had a very tough and emotional day…"
There was a time in my life when I couldn't imagine living to see this day. For so, so, so many years I lived with such pain and emotional distress that having to live to see that many more days felt more like a curse, a punishment rather than a gift and a blessing. At 17 I landed in a hospital, right next to the school were my classmates and friends were happily going about their day, as I recovered from having my stomach pumped after ingesting a bottle of pills. Doctors and loved ones stood around me with knowing looks, disbelieving my narrative that it was "accidental." And I wish I could proclaim that everything turned around after that but I spent many more nights contemplating ways to permanently stop the pain I was experiencing and many more mornings lying in bed full of despair because I had to face another day. This year when my son turned 16, I sent him the gushiest, most embarrassing text messages as I explained how immensely honored I was to be chosen to parent him and how deeply loved he is. Behind these messages lay a story of a night almost ten years after the original event. I was so steeped in shame and guilt at the "mess" I had made of my life, unmarried and carrying my first child, feeling as though I had let everyone down. As I pondered over ways to make the hurt stop my little prince decided to have a dance party in my belly and that moment changed so much for me. As I told my girlfriend when I recounted this story, my child saved my life.
Why this story on this day?
Trust me, I didn't want to tell it, I went to bed last night hoping this burden would be out of my spirit and I could write a post about all the affirmations I am making for myself on this personal New Year…but God. He laid it on my heart to share my struggles with psychological distress years ago. As I began to bounce the idea off people in my circle at the time I was advised to keep it tucked away. As a leader in the church, they advised, people would no longer respect me and would see me as weak and lacking faith. So, I sat silently disobedient week after week in the pew even as I could see on the faces of many how much we needed to start a dialogue and provide resources to help.
Too many of us are collapsing under "very tough and emotional day(s)" and staying silent, too ashamed to say we need help. Our silence is killing us…literally. And today, I gift you my story, to show that it's not just you. To show how much we need to speak up when death seems like the best way to end our emotional pain. To imagine together a church community where we put an end to dangerous teachings that tell you Christians don't get depressed or suicidal (uh, hello, ever read the story of Elijah, it's in that book we lead our lives by.)  
So after many tough and emotional days in which I felt I could no longer go on, I'm thankful for this day and pray that God uses my story to bring healing to many hearts that have shut out hope for a life that isn't filled with unbearable pain.
Sidebar: Confession is one of my favorite words from the Bible. Stay with me here. This isn't The Confession Issue because it's a tell-all. Biblically, the word confession means to say the same thing. So even when you're talking about it in the context of sin, you are saying the same thing that God says about your sin. This is The Confession Issue because I choose to say the same thing that God does about my pain, that all things work together for the good of those who love Him and are called according to His purpose. And as a bonus, sis, next time you hear a Black man or any person for that matter attempting to justify that you aren't worthy of being chosen or loved especially because of the lovely depth in the hue of your skin or the tight coil of your hair, don't waste your time taking to Black Twitter to respond or cancel them. Grab this truth: their opinion is irrelevant. Confess what the One who formed you in your mother's womb said when He pronounced what He created was good, very good.
Love you all, may you find freedom, mentally, spiritually, emotionally, and physically!
---
READ/WATCH/LISTEN/WALK IT OUT